&nbsp
Alex Wang pulls the curtain on the listing agent life through video
2/24/2017 7:31 PM
Alex Wang has now taken his "real world" approach to Snapchat and applied it to a new series of videos that aim to give a peek into the life of a listing agent. .....Read More
&nbsp
Austin and San Antonio MLSs explore consolidation
2/24/2017 4:30 PM
No rings have been exchanged yet, but two Texas MLSs are considering tying the knot .....Read More
&nbsp
Crazy sh*t podcast Episode 9: Where there's smoke …
2/24/2017 2:28 PM
On the latest episode of Leigh Brown"s podcast that explores the wild and weird things that can happen in real estate, home inspector Wally Conway shares one of the weirdest stories in his 30,000 inspections: the time a home caught on fire .....Read More
&nbsp
Why homesellers demand better than a shaky real estate labyrinth
2/24/2017 11:15 AM
Waiting in a grocery line a few weeks back, I stood behind a woman as she wrote a check. Scary. In the wire fraud age, consider the risk of giving up your name, address, bank routing and account numbers on a piece of paper passed around like a sex worker in the Patpong red light district of Bangkok. .....Read More
&nbsp
The 'internet of you' and what it means for the future
2/24/2017 11:14 AM
"Every 20 years or so, our lives are transformed by a powerful technology" that moves from the hands of a few to the hands of many. Adrienne Meisels, CEO and founder at myPlanit, talks about what to expect with the next big shift .....Read More
&nbsp
Engel & Völkers North America partners with NAGLREP
2/24/2017 9:43 AM
Engel & Völkers North America is partnering with the National Association of Gay and Lesbian Real Estate Professionals to educate real estate professionals about major LGBT insights and trends, as well as connect professionals throughout the industry to advocate for LGBT rights .....Read More
&nbsp
Nicole Rideout, rising star at Gibson Sotheby's, on what she got from Realogy's Ascend
2/24/2017 9:09 AM
Gibson Sotheby"s International Realty"s director Nicole Rideout remembers one all-nighter she pulled with a pot of coffee .....Read More
&nbsp
Realogy Holdings Corp. turned higher profit in 2016
2/24/2017 7:15 AM
Realogy Holdings Corp. posted a profit of $213 million in 2016, up by 16 percent from the previous year -- though the company"s results reflected the "operating challenges" of strong competition for sales agents and soft demand for pricier homes, said Realogy CEO Richard A. Smith in a statement. .....Read More
&nbsp
Virtual tours or video: How do you decide?
2/24/2017 5:00 AM
In this week's video, Peter Lorimer of PLG Estates discusses the merits of video over virtual tours .....Read More
&nbsp
Top comments of the week Feb. 20-24
2/24/2017 4:55 AM
Inman readers weigh in on stories published across the site .....Read More
---
Got a Question?
Do you have a question relating to real estate appraisals? We can help. Simply fill out the form below and we'll contact you with the answer, with no obligation to you. We guarantee your privacy.
Check out the news links below to see what is currently happening in the real estate world even as you are reading this page! And by the way, THANK YOU for visiting and taking the time to make a Very Important Decision.
More news...
This service is supplied by Bankrate.com and is protected by copyright and owned by Bankrate.com.
---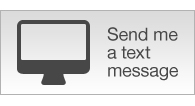 &nbsp
Navigating Self-Publishing Or What Two Successful Business Women Call Indieworld
2/24/2017 7:19 PM
Carole P. Roman coined the term "Indieworld" to describe the world of independent- or self-published writers-a vast entity filled with people driven to do the same thing, people who don't see color, age or gender. "We only want to tell our story...Oh yes, and make a small fortune in the process....Read More
&nbsp
Why Vermeer Masterpieces At Paris' Louvre Are Already The Show Of The Year
2/24/2017 5:41 PM
A rare opportunity to see one-third of all of Johannes Vermeer's stunning depictions of life during Holland's Golden Age is on offer from at the Louvre until May...Read More
&nbsp
Stock Fund Managers Believe In Tech For 2017
2/24/2017 5:14 PM
The greatest number of stock fund managers bough tech in Q...Read More
&nbsp
Apple iOS 10.2.1 Release Admits To Serious Problems
2/24/2017 4:50 PM
Apple comes clean with iOS 10.2.1 confirming serious problems, but that's only half the story.....Read More
&nbsp
Perfect Your Stace Face With Alice + Olivia's New Eyewear Collection
2/24/2017 4:36 PM
Alice + Olivia designer and founder Stacey Bendet has finally brought her quirky style to eyewear, and the results are over-the-top good...Read More
&nbsp
Jeep Guns For 2 Million In Annual Sales
2/24/2017 4:16 PM
In Jeep's quest for 2 million Jeeps globally, the brand adds the 2017 Jeep Compass. Produced in four assembly plants, there are high expectations for the Compass. A dance is occurring among FCA's American assembly plants to maximize Jeep capacity and allow for additional new Jeep products...Read More
&nbsp
Foo Fighters To Headline Glastonbury 2017 After Surprise Comeback Show
2/24/2017 4:14 PM
The Foo Fighters this year will headline Glastonbury, the world's largest greenfield festival...Read More
&nbsp
Selena Gomez Lists Her Texas Mansion for Just Under $3 Million
2/24/2017 3:08 PM
The pop star just became the most followed person on Instagram but she's more focused on unloaded her 10,000-square-foot home...Read More
&nbsp
ExxonMobil Wins An Anti-SLAPP Motion In Texas, While Landry's Loses
2/24/2017 2:03 PM
The oil giant uses a law designed to protect citizen protesters to go after an employee who sued it for slander...Read More
&nbsp
If '90s Nostalgia Can't Save The Gap, Then Maybe Old Navy Will
2/24/2017 2:01 PM
Gap's '90s Archive Re-Issue Collection, an attempt to recapture its glory days, has gotten tons of internet buzz. But will that translate to profits...Read More
These articles are property of Forbes.com and protected by copyright.
---