&nbsp
7 business tips from two real estate icons
1/17/2017 5:18 PM
Chris Heller, CEO of Keller Williams Realty, and Dolly Lenz -- once dubbed "New York"s real estate queen" -- have a thing or two they can teach agents and brokers on the make .....Read More
&nbsp
Digital marketing 101 for agents
1/17/2017 3:06 PM
There are many analog agents finding it hard to navigate a digital world. From Facebook to Snapchat, LinkedIn and beyond, it can be hard to craft a digital marketing plan that gets you in front of the right audience at the right time .....Read More
&nbsp
The secret advantages to building an inclusive brokerage
1/17/2017 2:57 PM
NEW YORK -- As a straight, white man, "until 18 months ago, I didn"t know what it felt like to be judged," said Jim Garman of Better Homes and Gardens Go Realty .....Read More
&nbsp
How to attract talented techies to your brokerage
1/17/2017 1:08 PM
A growing number of brokerages want to be seen as tech-savvy real estate players – but how do business leaders assemble a good tech team if they don"t have the skills to recognize a good candidate? And how do they make their company appealing to these coveted engineers and developers .....Read More
&nbsp
How chatbots can help agents grow their business
1/17/2017 12:48 PM
Who would the average person rather talk to: A real estate agent or robot? The answer is often robot, at least when it comes to early digital communications .....Read More
&nbsp
14 ways technology will change the future of real estate
1/17/2017 11:03 AM
At Hacker Connect, part of the Inman Connect New York real estate conference, one session examined the pain points that buyers and sellers currently experience during the property cycle, with a view to identifying what is needed to improve it for the future .....Read More
&nbsp
Imprev Thought Leader: Agent recruitment tops business challenges
1/17/2017 10:27 AM
Recruiting more agents is the most critical business challenge for top real estate executives, said 85 percent of the respondents in the latest Imprev Thought Leader survey, out this week .....Read More
&nbsp
How changes are testing the traditional brokerage model
1/17/2017 9:33 AM
NEW YORK -- "It"s the race to zero margins," said Brad Inman while moderating a brokerage panel at CEO Connect. The room chuckled; after a year chock-ablock with brokerage mergers and acquisitions, the leaders present were well aware that there is change afoot .....Read More
&nbsp
Would a developer pay more? CityBldr home valuations show you
1/17/2017 8:33 AM
Some properties are worth more to developers than they are to run-of-the-mill homebuyers. That"s the idea behind new property value estimates from CityBldr .....Read More
&nbsp
How to become the digital mayor of your neighborhood
1/17/2017 4:55 AM
There is a massive gap between knowing and doing, and no turnkey solution for every personality in the business that works to build relationships and create content .....Read More
---
Got a Question?
Do you have a question relating to real estate appraisals? We can help. Simply fill out the form below and we'll contact you with the answer, with no obligation to you. We guarantee your privacy.
Check out the news links below to see what is currently happening in the real estate world even as you are reading this page! And by the way, THANK YOU for visiting and taking the time to make a Very Important Decision.
More news...
This service is supplied by Bankrate.com and is protected by copyright and owned by Bankrate.com.
---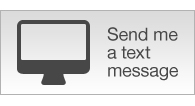 &nbsp
9 Presidential Inauguration Landmarks (And Traditions They Inspired)
1/18/2017 1:01 AM
As Donald J. Trump is inaugurated as the 45th President of the United States, we are reminded of the pageantry surrounding this monumental quadrennial event. Presidential inaugurations are snapshots of U.S. history and tradition—star-spangled banners of patriotism, freedom, declarations, galas, and fireworks. It's the first opportunity for our elec...Read More
&nbsp
Potential Patch Of Turbulence Ahead For US Airlines
1/17/2017 10:08 PM
After a few years of rising stock prices and positive financials, US airlines are bracing for a patch of turbulence that could threaten those hard-won gains. Price tags on their most costly expenses — fuel, labor and maintenance — appear set to rise when there is increasing pressure on revenue...Read More
&nbsp
This Is The Exact Worst Moment To Repeal Obamacare Without A Replacment
1/17/2017 9:25 PM
Congressional Republicans say they want to repeal and replace Obamacare, aka the Affordable Care Act. However, they don't seem to have any actual replacement plan. What will happen to patients? No one knows. Cartoon by Ted Rall...Read More
&nbsp
16 Of The Best, Most Presidentialist Cartoons About President-Elect Donald Trump
1/17/2017 9:25 PM
...Read More
&nbsp
What Experts Think Of Speculation That El Niño Will Return In 2017
1/17/2017 8:35 PM
Rumors of a possible El Niño returning in 2017 (on the heels of the 2015 El Niño) surfaced on social media this week. What do tropical meteorology and climatology experts think about this...Read More
&nbsp
Microsoft Warns Windows 7 Has Serious Problems
1/17/2017 8:11 PM
Using Windows 7? Microsoft has dire warnings for you.....Read More
&nbsp
Apple iOS 10.2.1 Release Is A Complete Mess
1/17/2017 8:11 PM
What is going on with Apple iOS 10.2.1...Read More
&nbsp
Performance by Yves Klein And Trevor Paglen Mark San Francisco Art Week
1/17/2017 7:51 PM
Two performance pieces by two artists, one created over half a century ago and the other, making its debut, dotted the unofficial San Francisco Art Week from January 16 to 22, their venues acting as much of a part of the productions as the musicians who executed the sound that [......Read More
&nbsp
Has China Won The Drone War?
1/17/2017 7:30 PM
The first battle for dominance in the consumer drone market has played out, and China won. Smarter drones and business applications will offer new chances...Read More
&nbsp
Samsung's Galaxy Note 7 Report Better Say More Than: 'It Was The Battery'
1/17/2017 5:07 PM
Samsung's exploding Galaxy Note 7 disaster cost the company $5.3 billion. Their coming report blames the phone's battery. Well ... we didn't think it was the camera, did we...Read More
These articles are property of Forbes.com and protected by copyright.
---