&nbsp
Which old-school interior design trends are making a comeback?
10/21/2018 2:01 AM
Many homebuyers are embracing retro looks that were thought to be gone for good. Find out which interior design trends are coming back by reading this room-by-room overview...Read More
&nbsp
The tiny critters that are infesting real estate
10/20/2018 3:40 AM
Bedbugs might seem like a personal problem rather than a real estate issue, but don"t let your assumptions keep you from protecting yourself and your clients from what could turn into a litigious situation. Here"s what every real estate agent should know about these pesky little creepy-crawlies...Read More
&nbsp
Trelora tells buyers to ditch agents and keep their commissions
10/19/2018 4:30 PM
An upstart, low-fee Colorado brokerage that is trying to blow up the way agents get paid has announced it"ll support traditional commissions — even as it also offers incentives for buyers to ditch their agents altogether...Read More
&nbsp
Opendoor is using a $1,000 credit to nudge buyers toward its partner agents and homes
10/19/2018 3:23 PM
The startup is now offering a more prominent $1,000 credit for buyers who choose to purchase one of the homes Opendoor has for sale, whether they do so directly on their own or by using one of Opendoor"s "partner agents....Read More
&nbsp
CertifID will now cover up to $1M in wire fraud protection
10/19/2018 2:34 PM
CertifID, a company providing security and authentication software, just raised its customer guarantee to cover up to $1 million in losses...Read More
&nbsp
How to work better with international clients
10/19/2018 2:17 PM
The key to working with international clients is understanding the cultures of their home countries. Getting it right pleases your clients and can open a floodgate of referrals....Read More
&nbsp
Trump admin proposes new tax-break rules for developers
10/19/2018 1:17 PM
The Trump Administration proposed new guidelines Friday that would create tax incentives for developers to build in so-called "Opportunity Zones....Read More
&nbsp
NAR warns government may crack down on real estate teams
10/19/2018 12:57 PM
The trade group warned that as teams become more ubiquitous, they will attract the attention of regulators. Already, 24 states have laws in place regarding real estate teams, NAR said...Read More
&nbsp
Luxury Connect: The biggest news and takeaways
10/19/2018 12:08 PM
The industry"s top agents descended on Los Angeles this week from all corners of the globe to network, make new connections and hear advice on how to take their business to the next level...Read More
&nbsp
$10M Houston mansion most expensive foreclosed home in US
10/19/2018 11:28 AM
A Houston mansion with nine bathrooms and 15,000 square feet of space is now the country"s most expensive foreclosed property, clocking in at $9.75 million...Read More
---
Got a Question?
Do you have a question relating to real estate appraisals? We can help. Simply fill out the form below and we'll contact you with the answer, with no obligation to you. We guarantee your privacy.
Check out the news links below to see what is currently happening in the real estate world even as you are reading this page! And by the way, THANK YOU for visiting and taking the time to make a Very Important Decision.
There was a problem returning the RSS feed.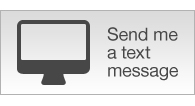 &nbsp
Should dating apps have HIV filters?
9/15/2016 7:13 AM
Dating apps and sites offer the option to filter matches by sex, ethnicity, height or religion -- but they could be even more personal. ...Read More
&nbsp
How Grindr got men to self-test for HIV
7/25/2016 8:04 AM
Grindr, a dating app for gay men, was found to be an effective way to give out HIV self-test kits to men at risk of infection and reduce the spread of HIV, according to a recent study. ...Read More
&nbsp
When sex is bad for men, good for women
9/8/2016 11:56 AM
...Read More
&nbsp
When your kids think you"re always wrong
9/14/2016 11:31 AM
It can be exasperating when your tween or teen thinks you are wrong all the time, but it is often a normal part of your child"s development. ...Read More
&nbsp
How to deal with a defiant child
8/30/2016 11:07 AM
Most parents have struggled with a defiant child, but what they might not realize is that there are steps they can take to eliminate the challenging behavior. ...Read More
&nbsp
Stop the meltdowns!
8/19/2016 3:37 PM
In my house, we called it going boneless. That"s when my girls, as toddlers, would arch their backs, screaming uncontrollably, usually in a public place (of course!) and there was nothing my husband or I could do to satisfy them. ...Read More
&nbsp
Setting limits for "spoiled" kids
9/13/2016 12:27 PM
More than 10 years ago, as I headed to one of my final OB/GYN appointments before my first daughter was born, I had a moment. ...Read More
&nbsp
Toxic chemicals are hiding in your house dust
9/14/2016 9:33 AM
Researchers say 45 toxic chemicals are found commonly in your house dust, with 10 of them lurking in 90% of homes across the country. ...Read More
&nbsp
A four-day workweek could be hazardous to your health
9/15/2016 5:47 AM
The math is simple, but the implications of these schedules are different. The danger is in disregarding the effects that can occur as a result of fatigue and stress. ...Read More
&nbsp
Prescription heroin gets green light in Canada
9/14/2016 8:15 PM
Health Canada has amended its regulations to allow Canadian doctors to prescribe heroin as a treatment for those who are severely addicted to the drug. Last week"s change to the Controlled Drugs and Substances Act permits doctors to apply for permission under the federal Special Access Program to offer their addicted patients diacetylmorphine: phar...Read More
These articles are property of Forbes.com and protected by copyright.
---