&nbsp
Credit Karma acquires mortgage application startup Approved
8/16/2018 6:35 PM
Credit Karma, the personal finance company geared toward millennials, is acquiring digital mortgage application startup Approved for an undisclosed sum, the companies announced today. ...Read More
&nbsp
Group aims to renovate, preserve Aretha Franklin's childhood home
8/16/2018 4:43 PM
After the Queen of Soul"s death, a local Memphis organization has come forward with plans to renovate and preserve the singer"s historic house....Read More
&nbsp
WATCH: How indie brokers can compete with the big dogs
8/16/2018 4:27 PM
Are you an indie broker trying to thrive among the big dogs? Watch Jed Carlson of AdWerx explain how to level up and successfully compete with big name brokerages during his session at Inman Connect San Francisco"s Indie Broker Summit...Read More
&nbsp
The Real Word: What do Zillow's latest moves mean for your future?
8/16/2018 3:58 PM
Watch Byron Lazine and Nicole White discuss Zillow"s update to its "Zillow Offers" plan and its recent mortgage company acquisition...Read More
&nbsp
WATCH: How to increase margins when agents are taking more of the pie
8/16/2018 3:44 PM
Yuval Degani of Dream Town Realty and Anthony Lamacchia of Lamacchia Realty share how to keep your margins up when agents seem to be taking more and more of the pie...Read More
&nbsp
Compass expands to Atlanta
8/16/2018 2:47 PM
Compass is launching in Atlanta, the 17th market for the NYC-based brokerage since its debut six years ago...Read More
&nbsp
Homeowners in these 5 markets more likely to move in next 90 days than anywhere else in US
8/16/2018 1:04 PM
Commission checks could come pouring in for agents in Chicago, Washington, D.C., Orlando, Tampa and Atlanta...Read More
&nbsp
WATCH: 10 trends affecting your indie brokerage
8/16/2018 12:59 PM
Kendyl Young of Diggs Real Estate and Thad Wong of @properties go over 10 trends no indie broker can escape, including economic risks, fear-based demands, commission compression, low inventory and more...Read More
&nbsp
Ventura, Ojai, and Santa Barbara County Realtors donate $650K in aid to wildfire victims
8/16/2018 10:47 AM
A month after the U.S. Forest Service announced an end to the Thomas Fire, three California Realtor associations have begun distributing aid to families...Read More
&nbsp
Re/Max Revolution partners with blockchain platform ShelterZoom
8/16/2018 10:19 AM
ShelterZoom just partnered to bring its OfferNow and RentNow blockchain-based widgets to Re/Max Revolution"s Boston branch...Read More
---
Got a Question?
Do you have a question relating to real estate appraisals? We can help. Simply fill out the form below and we'll contact you with the answer, with no obligation to you. We guarantee your privacy.
Check out the news links below to see what is currently happening in the real estate world even as you are reading this page! And by the way, THANK YOU for visiting and taking the time to make a Very Important Decision.
There was a problem returning the RSS feed.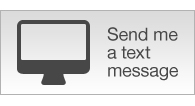 &nbsp
Should dating apps have HIV filters?
9/15/2016 7:13 AM
Dating apps and sites offer the option to filter matches by sex, ethnicity, height or religion -- but they could be even more personal. ...Read More
&nbsp
How Grindr got men to self-test for HIV
7/25/2016 8:04 AM
Grindr, a dating app for gay men, was found to be an effective way to give out HIV self-test kits to men at risk of infection and reduce the spread of HIV, according to a recent study. ...Read More
&nbsp
When sex is bad for men, good for women
9/8/2016 11:56 AM
...Read More
&nbsp
When your kids think you"re always wrong
9/14/2016 11:31 AM
It can be exasperating when your tween or teen thinks you are wrong all the time, but it is often a normal part of your child"s development. ...Read More
&nbsp
How to deal with a defiant child
8/30/2016 11:07 AM
Most parents have struggled with a defiant child, but what they might not realize is that there are steps they can take to eliminate the challenging behavior. ...Read More
&nbsp
Stop the meltdowns!
8/19/2016 3:37 PM
In my house, we called it going boneless. That"s when my girls, as toddlers, would arch their backs, screaming uncontrollably, usually in a public place (of course!) and there was nothing my husband or I could do to satisfy them. ...Read More
&nbsp
Setting limits for "spoiled" kids
9/13/2016 12:27 PM
More than 10 years ago, as I headed to one of my final OB/GYN appointments before my first daughter was born, I had a moment. ...Read More
&nbsp
Toxic chemicals are hiding in your house dust
9/14/2016 9:33 AM
Researchers say 45 toxic chemicals are found commonly in your house dust, with 10 of them lurking in 90% of homes across the country. ...Read More
&nbsp
A four-day workweek could be hazardous to your health
9/15/2016 5:47 AM
The math is simple, but the implications of these schedules are different. The danger is in disregarding the effects that can occur as a result of fatigue and stress. ...Read More
&nbsp
Prescription heroin gets green light in Canada
9/14/2016 8:15 PM
Health Canada has amended its regulations to allow Canadian doctors to prescribe heroin as a treatment for those who are severely addicted to the drug. Last week"s change to the Controlled Drugs and Substances Act permits doctors to apply for permission under the federal Special Access Program to offer their addicted patients diacetylmorphine: phar...Read More
These articles are property of Forbes.com and protected by copyright.
---