&nbsp
3 steps to protecting homebuyers from online listing scams
3/30/2017 4:21 PM
Ninety percent of buyers use online search to find the perfect home, according to the National Association of Realtors. Most buyers probably don"t give a second thought to the sites they use, but Florida Realtors says they should after a rash of listing scams across the state .....Read More
&nbsp
3 obstacles pushing California toward majority renter status
3/30/2017 3:22 PM
"In a few years, California will be a majority renter state," predicted California Association of Realtors Chief Economist Leslie Appleton-Young during the association"s "The California Series: State of the State" panel this week. .....Read More
&nbsp
Functional flair: Inside RealScout's new office digs
3/30/2017 2:28 PM
From pop culture to real life, office workspaces have gotten a bad rap -- dull wall colors, uncomfortable desks, a bland lunch room and the lone water cooler in the corner come to mind. But, lately, companies have begun to tap into the power of a bright and creative workspace that makes coming to the office, dare I say, fun .....Read More
&nbsp
Here's the man behind the National Association of Realtors' CEO hunt
3/30/2017 1:00 PM
The recruiting firm tapped to find a COO for troubled CEO Travis Kalanick of Uber fame is the same company on the hunt for the National Association of Realtors" next leader .....Read More
&nbsp
Realtor.com stitches Matterport 3-D home tours into iOS app
3/30/2017 8:00 AM
Some real estate agents don"t think 3-D home tours are worth the time or effort, but realtor.com has given skeptics cause to revisit this view. The listing portal has integrated 3-D tours from Matterport into its iOS app, and is gearing up to do the same with its desktop website and Android app in the months ahead. Users can tap a 3-D icon on listi...Read More
&nbsp
Zillow Group teases latest venture: RealEstate.com for millennials
3/30/2017 7:01 AM
When Zillow acquired Trulia two years ago, it also scooped up the domain RealEstate.com as part of the deal. Anyone who types RealEstate.com into a web browser will find themselves redirected to Trulia.com. That"s about to change .....Read More
&nbsp
You have strong offers — cancel the open house?
3/30/2017 5:00 AM
With homes selling like hotcakes in many markets, sometimes listing agents receive strong offers the day a property hits the market. If the agent has scheduled an open house for later in the week, that can put her in a tough spot: Should the agent advise the seller to accept on offer and cancel the event, or should she urge the seller to allow the ...Read More
&nbsp
3 last minute real estate tax tips from top agents
3/30/2017 5:00 AM
This year, taxes for individual agents like yourself are due on April 18. Many of us still haven't filed. But now that April is just around the corner, it's time to get your paperwork together and finally sit down with those taxes .....Read More
&nbsp
If real estate video marketing works, why do you resist it?
3/30/2017 4:15 AM
Because this post is about video, we"ll let the video above do the talking. If you are looking for a great tool to help you with your video email communication, check out BombBomb. I use this tool and love it (and no, I"m not getting paid to say that) .....Read More
&nbsp
3 behaviors of the committed (and noncommittal) homebuyer
3/30/2017 4:05 AM
Owning a home can mean added commitment, pressure and emotional baggage for many buyers. With such a large financial investment at stake, not all buyers will actually end up closing on a deal. .....Read More
---
Got a Question?
Do you have a question relating to real estate appraisals? We can help. Simply fill out the form below and we'll contact you with the answer, with no obligation to you. We guarantee your privacy.
Check out the news links below to see what is currently happening in the real estate world even as you are reading this page! And by the way, THANK YOU for visiting and taking the time to make a Very Important Decision.
More news...
This service is supplied by Bankrate.com and is protected by copyright and owned by Bankrate.com.
---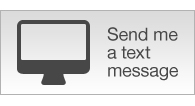 &nbsp
The Launch Of Vivino Market Could Herald A New Era In Wine Buying
3/30/2017 2:43 PM
The launch of Vivino Market, which leverages big data and the app's social network information, could revolutionize the way consumers select and purchase wine. This is the story of how the Vivino team hopes to do just that...Read More
&nbsp
This Real Estate Startup Is Exploiting Zillow And Airbnb's Blind Spot
3/30/2017 1:54 PM
Revestor CEO Bill Lyons discusses the vision behind his company, disruptive the real estate industry, and plans for taking over a rapidly evolving tech industry...Read More
&nbsp
U.S. Local Consumer Commerce: Where The Money Is Going (And Why)
3/30/2017 1:54 PM
The JPMorgan Chase Institute released its updated Local Consumer Commerce Index (LCCI). Spending across the United States isn't as strong as it could be, but it's happening, with different groups contributing in varying ways...Read More
&nbsp
Outrage Over High Heels For Babies Topples Over Into Madness
3/30/2017 1:41 PM
Pee Wee Pumps, a company that sells novelty high heels for infant girls, has stepped into some controversy...Read More
&nbsp
Lexus Announces Lane Valet, The Feature That Will Make You Want V2V Communications
3/30/2017 12:56 PM
Lexus announces Lane Valet system to use V2V communications and semi-autonomous technology to move left-lane slowpokes out of the wa...Read More
&nbsp
Dell Is Whispering To Investors; Are They Listening?
3/30/2017 12:53 PM
Michael Dell, market whisperer...Read More
&nbsp
12 Great Cities For Women In Tech In 2017
3/30/2017 12:53 PM
...Read More
&nbsp
Jackpot! Las Vegas Raiders Shake Down Tax Payers For $750 Million Stadium
3/30/2017 11:54 AM
Taxpayers have given almost $7 billion in tax money to the NFL to help fund the building of stadiums.So will Nevada see a big economic boost for laying so much money on the table to help keep a bunch of billionaires rich? It's doubtful. Cartoon by Rob Tornoe...Read More
&nbsp
23 NFL Football Cartoons That Push It Over The Goal Line
3/30/2017 11:54 AM
...Read More
&nbsp
Windows 10 Creators Update Slated To Roll Out April 11
3/30/2017 11:45 AM
Microsoft announced that the latest major update to Windows 10--the Creators Update--will begin to roll out to users on April 11...Read More
These articles are property of Forbes.com and protected by copyright.
---