&nbsp
Interest-rate spike seems to be flattening — but the move up isn't over
12/2/2016 5:25 PM
The interest-rate fever has broken for the moment. The 10-year T-note touched a two-year high yesterday at 2.45 percent, mortgages 4.25 percent. Both improved a bit today .....Read More
&nbsp
2 potential economic realities for Donald Trump in 2017
12/2/2016 12:11 PM
I've been analyzing economies and markets since the 1970s, and this is easily the least predictable. So, call it what you will -- chicken or rigged -- there are two equally probable outcomes for what President-elect Donald Trump"s economy might look like in .....Read More
&nbsp
Realtor.com operator sells TigerLeads to Commissions Inc.: sources
12/2/2016 10:08 AM
Realtor.com operator Move Inc. has sold lead-generation company TigerLeads to customer relationship management (CRM) system provider Commissions Inc. Terms of the deal were not disclosed .....Read More
&nbsp
What Opendoor's Uber-like funding round means for real estate
12/2/2016 8:55 AM
Opendoor"s deployment of $320 million in equity funding and $400 million in debt will send shockwaves across the industry, perhaps most by popularizing new technology and business practices .....Read More
&nbsp
How technology is putting a new spin on fix-and-flip financing
12/2/2016 5:00 AM
Residential real estate investment is going through a period of resurgence. Single family home and condo flips hit a six-year peak in the second quarter of 2016, with 51,434 projects completed. That represents a 14 percent increase over the previous quarter. The number of investors flipping homes reached its highest level since Q2 .....Read More
&nbsp
The issues in real estate that no one likes talking about
12/2/2016 4:50 AM
Realtors Anne Jones and Marguerite Giguere discuss getting past surface-level conversation and asking hard questions of the industry .....Read More
&nbsp
Why real estate agents should be using Instagram for Business
12/2/2016 4:30 AM
With Instagram making innovations such as Instagram Stories and Instagram for Business, it"s crucial for real estate agents to take advantage of the visual social media platform. In this week's video, Peter Lorimer of PLG Estates discusses the benefits of Instagram for Business. .....Read More
&nbsp
Top comments of the week Nov. 28-Dec. 2
12/2/2016 3:55 AM
The real estate world keeps spinning, even through food comas and long weekends. This week readers commented on their favorite holiday gifts, excitement about young agents in the field, an FSBO startup that"s getting the side-eye from Washington regulators, that gut-wrenching moment when you have to let a client (and a potential commission check) g...Read More
&nbsp
Coming soon to Inman tech reviews: Product ratings and categories
12/2/2016 3:45 AM
We"re going to categorize and rate products (from 1 to 5) as part of my deeper reviews .....Read More
&nbsp
How do you 'sell' a price reduction to your real estate clients?
12/2/2016 3:30 AM
We all know that "adjustment" means reduction, don"t we? Dress it anyway you like, it is going to be difficult for many of us to mention the subject. As a professional, I assume the role of director and lay the ground work from the outset .....Read More
---
Got a Question?
Do you have a question relating to real estate appraisals? We can help. Simply fill out the form below and we'll contact you with the answer, with no obligation to you. We guarantee your privacy.
Check out the news links below to see what is currently happening in the real estate world even as you are reading this page! And by the way, THANK YOU for visiting and taking the time to make a Very Important Decision.
More news...
This service is supplied by Bankrate.com and is protected by copyright and owned by Bankrate.com.
---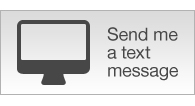 &nbsp
Ranked: The 9 Best Atlanta Airport Hotels
12/2/2016 9:55 PM
If you've ever flown in or out of Atlanta, the world's busiest airport by passenger traffic, you know there are a lot of airport hotel options to choose from. In this feature, we cut through the noise and rank the top 9 Atlanta airport hotels to help you choose the perfect one for you...Read More
&nbsp
Rolling Stones' Chuck Leavell Discusses Breaking New Studio Release: 'Blue And Lonesome'
12/2/2016 8:55 PM
Chuck Leavell is neither British nor is he an official member of The Rolling Stones, but he might as well be: He has toured and recorded with the famous rock band now for more than three decades. As such, the venerable keyboardist, who hails from Tuscaloosa, Alabama, plays an important [......Read More
&nbsp
Designer Dolls: Jeremy Scott Gives Barbie A Moschino Makeover
12/2/2016 5:38 PM
Ken has been taking some style tips from Moschino creative director, Jeremy Scott. The doll versions of Moschino creative director Jeremy Scott and supermodel Stella Maxwell are practically mirror reflections of reality. (Left photo courtesy of Barbie, right photo The MoschinoBarbie and Ken collector's edition set is modeled after the designer hims...Read More
&nbsp
Amy Schumer In Talks For Sony's Live-Action 'Barbie'
12/2/2016 4:00 PM
Sony's theoretical 'Barbie' movie just became Sony's highly probable 'Barbie' movie...Read More
&nbsp
The Insanity Of Fighting Childhood Cancer By Selling Slurpees
12/2/2016 3:47 PM
7-Eleven's Slurpee® Slurp4Good™ fundraiser markets sugary drinks as a way to donate to cancer care at St. Jude Children's Research Hospital. With nearly 34 teaspoons of sugar in each drink, is this any way to raise money for cancer...Read More
&nbsp
Aerin Lauder and Olivia Palermo Host A Holiday Dinner For AERIN Fashion Accessories
12/2/2016 3:24 PM
"It was important for me to work with someone that felt authentic to the brand and represented the modern woman of today," said Lauder...Read More
&nbsp
AERIN Fashion Accessories Holiday Dinner
12/2/2016 3:24 PM
...Read More
&nbsp
Wedding Website The Knot Debuts New Product For Couples Who Are 'Pre-Engaged'
12/2/2016 3:21 PM
How do you tell your boyfriend you want a diamond ring? The Knot Hint is here to help...Read More
&nbsp
All-New 2017 Honda CR-V - Improved Across the Board
12/2/2016 3:01 PM
All-new 2017 Honda CR-V improves the vehicle in many ways. The top selling crossover SUV becomes even more competitive and should maintain its sales lead over Toyota RAV4, Ford Escape and Nissan Rogue...Read More
&nbsp
Natalie Portman as Jackie Kennedy Wears Piaget Jade and Gold Watch
12/2/2016 2:05 PM
Natalie Portman portrays "Jackie" Kennedy- one of the most famed First Ladies of the 20th century. She embodies the class of the era, wearing a replica of a Piaget jade and gold watch that Jackie actually owned...Read More
These articles are property of Forbes.com and protected by copyright.
---