&nbsp
Top 10 posts from last week
10/23/2016 8:00 AM
Here were the most popular stories on Inman this past week .....Read More
&nbsp
Real estate market recap, October 17-21, 2016
10/22/2016 8:00 AM
Here"s what happened this week in the real estate market .....Read More
&nbsp
The week in industry hires and promotions: October 17-21, 2016
10/22/2016 7:00 AM
Who got hired or promoted this week? Here"s our weekly rundown, in chronological order .....Read More
&nbsp
The week in real estate industry deals: Oct. 17-21
10/22/2016 6:00 AM
While real estate agents chase leads and close deals on houses, there"s another level of deal-making that takes place within the real estate industry: mergers, acquisitions, integrations and partnerships. We"ll be recapping every week"s noteworthy deals that didn"t make it into print (and some that did) for your perusal. Here are this week"s .....Read More
&nbsp
The internet is going haywire — what real estate sites are affected?
10/21/2016 1:42 PM
Having trouble accessing PayPal, NewYorkTimes.com, Twitter, Reddit, PlayStation Network (we know you were trying to play Skyrim today -- don"t lie) or another major website or network today .....Read More
&nbsp
This week's Provoke: Encouraging debate while welcoming all
10/21/2016 1:35 PM
This week, Danielle Riley was joined by guest co-host Audie Chamberlain. They spoke to Robert Hahn and Morgan Brown about this week"s top stories, including one particular incident taking the industry by storm .....Read More
&nbsp
What does the Exit Realty bonus accomplish beyond pay day?
10/21/2016 5:00 AM
A look into what's propelled the franchise"s significant growth and why its CEO has been recognized for her leadership. .....Read More
&nbsp
Stalking is not prospecting
10/21/2016 4:30 AM
I love my Realtor family. I seriously do. But y'all, somehow you got sideways on how social media is supposed to work. It's supposed to be social, which means interaction -- engagement, conversation, banter, point-counterpoint, etc. .....Read More
&nbsp
Top comments of the week Oct. 17-21
10/21/2016 4:05 AM
As the news poured in from all angles this week -- tech player partnerships, fresh startups on the scene, research from industry giants on consumer data and the luxury market -- so did comments from our keen readership .....Read More
&nbsp
5 fall home improvements for less than $500
10/21/2016 4:00 AM
As the seasons change the weather gets colder, more homeowners begin to turn their thoughts to the coming winter, and the preparations their homes might need to get through it comfortably .....Read More
---
Got a Question?
Do you have a question relating to real estate appraisals? We can help. Simply fill out the form below and we'll contact you with the answer, with no obligation to you. We guarantee your privacy.
Check out the news links below to see what is currently happening in the real estate world even as you are reading this page! And by the way, THANK YOU for visiting and taking the time to make a Very Important Decision.
More news...
This service is supplied by Bankrate.com and is protected by copyright and owned by Bankrate.com.
---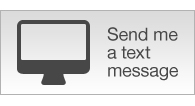 &nbsp
Making The Most Of Your Work Trip: A How To
10/23/2016 11:10 PM
If you're lucky, your job will occasionally require you to head to some fantastic places around the world order to increase your productivity. It may be for a meeting, a conference, a speaking event, or to seal a deal. At the end of the day, traveling can be time-consuming, tiring, [......Read More
&nbsp
Everything You Need To Know About Lynk & Co's New Business Model To Sell And Share Cars
10/23/2016 9:46 PM
Lynk & Co says the business model is "new" and will "challenge auto industry conventions". Will they? Here's what we know...Read More
&nbsp
Why Trump Is Taking A Cast-Off Toyota Name For His New Hotel Line
10/23/2016 7:23 PM
Women protest Republican presidential candidate Donald Trump and the GOP in front of Trump Tower in New York, Tuesday, Oct. 18, 2016. (AP Photo/Richard Drew) The realities of Donald Trump's dumpster-fire political campaign has created a casualty – the Trump brand. Pivoting, the real-estate tycoon turned politician is naming a new [......Read More
&nbsp
TEFAF New York: Burmese Jade Enters U.S. With Wallace Chan's Jewelry Creation
10/23/2016 5:54 PM
New Jewels From Reza and Otto Jakob unveiled at the inaugural art fair that will run till Wednesda...Read More
&nbsp
Hitting the Fairways with Single-Length Irons
10/23/2016 4:51 PM
Trying out new golf clubs -- before they hit pro shops -- is one of my favorite perks of being a golf equipment writer. And last month, that extra sense of excitement came back to me as I got to try out the new single-length irons from Cobra Golf. Cobra's [......Read More
&nbsp
Marni Chooses Designer on the Rise as Company's New Creative Director
10/23/2016 3:57 PM
Another Creative Director at a renowned luxury brand steps down. Following this year's shifts in creative directorship at brands including Salvatore Ferragamo, Saint Laurent, Calvin Klein and Dior – Marni announces it has undergone a similar change. The Italian brand's long-time Creative Director Consuelo Castiglioni, is saying goodbye to the [...]...Read More
&nbsp
New 2016 MacBook Pro: Supply May Be Tight, Next Version In The Works: Analyst
10/23/2016 2:42 PM
MacBook Pro. (Credit: Apple) As more details leak about the new MacBook Pro expected at an Apple event on October 27, don't count on ample availability, an analyst says. "The supply is going to be tight on these initially,"Rhoda Alexander, an analystat IHS Markit Technology, told me in a phone conversation. "Production [......Read More
&nbsp
Crypto Financial Platform OpenLedger Goes 'Wall Street' With New ICO Investments
10/23/2016 12:37 PM
OpenLedger, the decentralized exchange, has disclosed at the Money20/20 payments and fintech services innovation event in Las Vegas today that it is taking Initial Coin Offerings (ICO's) "mainstream" with a series of new upcoming start-up ICOs, each of which is to target a "non-cryptocurrency" market. Pre-investment to three new ICO's, effectively ...Read More
&nbsp
Weekend Box Office: 'Bridget Jones's Baby' Passes $180M Worldwide, 'Sully' Tops $120M U.S.
10/23/2016 11:30 AM
The weekend box office news for the older movies.....Read More
&nbsp
Weekend Box Office: 'Moonlight' Scores Year's Biggest Per-Theater Average
10/23/2016 11:00 AM
'Moonlight' scored over $100,000 per each of its four theaters this weekend...Read More
These articles are property of Forbes.com and protected by copyright.
---